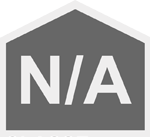 2 Chalets in Flix
Reference: 1401
2 Chalets in Flix
This property is authorized for rent to tourists and has its official "Hutte" number. That is to say that not only a mere property is sold here but also a business!
It passes through a beautiful portal to the farm, which is designed on several terraces on the slope, down to the Ebro valley.
But there is also a large, flat surface where the buildings were built.
Let's start with the portal: Just behind there is a guest house with a built-in 1-bedroom apartment.
Behind is the brick built bungalow with 1 living room, 2 bedrooms, kitchen and bathroom. He can be seen on the main picture. On the same side on the hillside is a small workshop and opposite is the large wooden house, which is 2-storey on a large garage. This garage is currently used as a living room with its 57 square meters. Above, in the wooden house, you have another living room, kitchen, bathroom and another 3 bedrooms.
A small, but well to maintain, pool, built over the ground, stands at the side of the wooden house.
The view from every point on this flat surface is enchanting. Here you can see the vastness of the Ebro valley, which is accompanied on both sides by a beautiful mountain landscape.
Reference
1401
Location
Catalunya/TGN, Flix 43750
Category
Country House
Condition
Impeccable
Type of View
Mountain View !!!
Usable area
200sq m
Type of Business
Sale
Bedrooms
6
Bathrooms
3
Number of Floors
3
Construction Year
2011
Property area
62000sq m
Total Area
276sq m
Price
269.000€
---