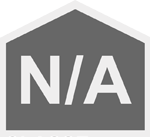 Finca in the Natural Park Roquetes
Reference: 1439
Finca in the Natural Park Roquetes
Rustic finca with a small house in the Nature Park of Els Ports, Roquetes Area.
It is surrounded by mountains, not too far from other houses (500 m), close to the small cascades of the Caramella fountains, in an absolutely protected area with wildlife.
The house cannot be enlarged, but can be legally renovated to serve as a weekend house or for holidays. It has already a septic tank installed. The water can be taken from an outlet, which is on the same land and doesn't cost anything. There is also a Moroccan tent for sleeping well outside.
Several walking paths lead into the mountains (and out). You can watch the Golden Eagles circling in the blue sky, but also the wild goats jumping from rock to rock.
This property serves well for people who love nature and want to live it, from time to time.
Reference
1439
Location
Catalunya/TGN, Roquetes 43520
Category
Cultivated Land
Condition
Renovation needed
Type of View
Mountain View !!!
Usable area
25sq m
Type of Business
Sale
Bedrooms
1
Number of Floors
2
Construction Year
2000
Property area
7432sq m
Total Area
34sq m
Price
28.000€
St. Carles Beaches
37.5km
---