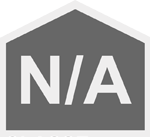 Country house in tortosa
Reference: 1442
Country house in tortosa
100 m² country house with 2 m² dog kennel and 47 m² warehouse on 1,65 ha rustic land that extends from one side to the other of a ravine with approx. 3,000 m² flat part around the house.
This property has its own well in front of the house in 30 m distance and is connected to the electricity grid.
The house is habitable, has 2 very large bedrooms and 1 single bedroom, has a living room and a kitchen / dining room and a bathroom, accessible by a few stairs from the dining room.
The atmosphere is quite rustic therefore not suitable for those who can not adapt to the smells of the field that arise from time to time.
Access is by paved road until the last 100 m at the entrance to the land.
It can be summarized that the price for that property with this amount of square meters of buildings is very cheap.
Reference
1442
Location
Catalunya/TGN, Tortosa 43500
Category
Country House
Ribbon
Price Reduction !!!
Condition
Cosmetic work needed
Type of View
Mountain View !!!
Usable area
92sq m
Type of Business
Sale
Bedrooms
3
Bathrooms
1
Number of Floors
1
Construction Year
2005
Property area
16455sq m
Total Area
147sq m
Price


79.000€

69.000€