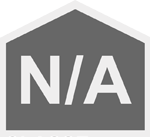 House in Benifallet
Reference: 3026.1
House in Benifallet
House in the village of Benifallet, next to the river Ebro.
House on the ground floor plus 3 floors, on the ground floor we have the bathroom of the house a small hall and a storage room, on the first floor we have a kitchenette and two living rooms, on the third floor we have two bedrooms that would have to be divided properly, and on the top floor we have an open space that is currently used as a storage room.
This is the current division, but with a reform you could make better use of the house. The house needs adjustments and a reform to be at the pleasure of its future owner.
Reference
3026.1
Location
Catalunya/TGN, Benifallet 43512
Category
Townhouse
Condition
Renovation needed
Usable area
87sq m
Type of Business
Sale
Bedrooms
2
Bathrooms
1
Number of Floors
4
Construction Year
1900
Property area
29sq m
Total Area
116sq m
Price
33.000€
---