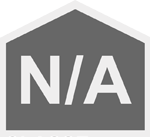 House in Roquetes
Reference: 1430
House in Roquetes
House with 3 bedrooms, kitchen and 2 bathrooms on a large plot (4 ha), mostly flat (3 ha). Approximately 2,000 m² of the property are fenced.
There are 2 other constructions, which consist of a garden house and a warehouse, where wood is stored for winter and the large solar system with generator and its large diesel tank.
The water comes from a communal well and is stored in a 20,000 liter cistern. This tank is pumped by opening any cock directly to the house.
Well separated from the cistern, the septic tank was installed, which must be emptied every 5 years (approx.).
The pool with the associated wastewater treatment plant was integrated into the ground and has 24 square meters, approximately 4 x 6 m, and was filled with 40,000 liters.
The solar system consists of solar panels, batteries, inverters, charge controller and diesel generator, and is large enough to ensure normal operation.
Reference
1430
Location
Catalunya/TGN, Roquetes 43520
Category
Villa
Ribbon
Price Reduction !!!
Condition
Good condition
Type of View
Mountain View !!!
Usable area
80sq m
Type of Business
Sale
Bedrooms
3
Bathrooms
2
Number of Floors
1
Construction Year
1998
Property area
38979sq m
Total Area
90sq m
Price


179.000€

152.000€
---