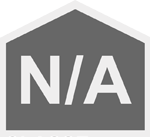 Country House near Mas de Barberans
Reference: 3065
Country House near Mas de Barberans
House with 3 bedrooms, 2 bathrooms, pool and a party house with the possibility of making a bedroom and bathroom (in the space next to it), with water and solar electricity. The location is near Mas de Barberans.
The land and location are beautiful, you can enjoy 27141 sqm of property, with incredible views of the mountain or the sea on clear days, a very well maintained clean land, where there are diversity of fruit trees, about 300 olive trees, carob trees, Almond trees, and various types of flowers. There is a space to make your own vegetable garden.
The main house has 180 sqm, divided into 3 bedrooms, living room, 2 bathrooms with shower, a large pantry and a very large space that can be converted into whatever you want. The house has 3 entrances so one can restructure the house according to your taste.
The small house has 50 sqm , has a completely renovated and well-made part as you can see in the photos, and the other part that could be made habitable with a room and a bathroom, is currently a warehouse but could be connected to the house.
In addition to all of the above, the property has two stores, one closed and one open, in total 110sqm.
Property for those looking for absolute tranquility and peace, is 21km from Tortosa. If you are tired of the noise and stress of the city this property is perfect for you.
Reference
3065
Location
Catalunya/TGN, Mas de Barberans 43514
Category
Country House
Condition
Impeccable
Type of View
Mountain View !!!
Usable area
180sq m
Type of Business
Sale
Bedrooms
3
Bathrooms
2
Number of Floors
1
Floor Number
1
Construction Year
1980
Property area
27141sq m
Total Area
230sq m
Price
159.900€
---