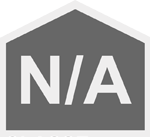 Building for investors in Rastre
Reference: 3088
Building for investors in Rastre
Building for sale in El Rastre, in Ros Medrano street, 3.
Building with ground floor and 5 heights.
The property needs a complete reform.
Ideal for investors who want to make apartments for rent or resale. It can be divided into 5 flats of 2 rooms and an apartment on the top floor, or make 2 studies per floor.
Reference
3088
Location
Catalunya/TGN, Tortosa 43500, Rastre
Category
Flat
Ribbon
Offers Welcome !!!
Condition
Complete renovation necessary
Usable area
347sq m
Type of Business
Sale
Number of Floors
6
Construction Year
1910
Property area
63sq m
Total Area
347sq m
Price
65.000€