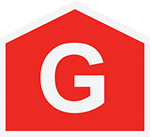 House in Raval de Cristo
Reference: 3107
House in Raval de Cristo
Unique property for sale near the Raval de Cristo.
The property has an old house that needs complete reform, has 3 floors. Two as a habitable part and the last one as a loft and terrace.
In front of the house there is a good size warehouse that can serve as a garage if one wishes.
The land is not together, it is divided into 3 plots, which are not attached to each other, but are very close.
The first has 437m2 with some fruit trees.
The second 731m2 also planted with some fruit trees. Between the first and second there is a small plot of a neighbor.
And finally the third plot with 2692m2 that is next to the second.
All of them with access to water from a community well.
Reference
3107
Location
Catalunya/TGN, Roquetes 43520
Category
Country House
Ribbon
Offers Welcome !!!
Condition
Complete renovation necessary
Type of View
Mountain View !!!
Usable area
140sq m
Type of Business
Sale
Bedrooms
2
Bathrooms
1
Number of Floors
3
Construction Year
1900
Property area
3929sq m
Total Area
194sq m
Price
45.000€
---