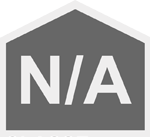 Country house Els Reguers
Reference: 3115
Country house Els Reguers
Farm prepared to grow all kinds of fruits and vegetables.
The farm has an old 60m2 house that needs to be completely renovated. Throughout the land there is irrigation.
Reference
3115
Location
Catalunya/TGN, Tortosa 43500, Tortosa - Els Reguers
Category
Country House
Ribbon
Offers Welcome !!!
Condition
Complete renovation necessary
Type of View
Mountain View !!!
Type of Business
Sale
Construction Year
1990
Property area
16590sq m
Total Area
60sq m
Price
85.000€
---