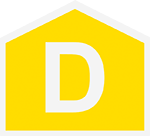 2 Houses near L'Ampolla
Reference: 1485
2 Houses near L'Ampolla
Two houses for the price of one with a filtered pool and sea views.
This property consists of 2 houses:
House 1 from 1913 with 215 m² was renovated a few years ago and consists of 1 bedroom with bathroom and open plan kitchen with a large living room on the ground floor. On the 1st floor are one more bathroom and 3 double bedrooms. One of them has access to the terrace. Central heating is with a gas boiler.
House 2 from 1600 with 96 m² was totally rebuilt from scratch with massive 50 cm walls. This house was built on two levels due to the nature of the land. Thus we find 2 bedrooms and a bathroom on the highest level. You go down to the kitchen by a staircase and to the living room with another single bedroom by another staircase. The central heating system is by a wood stove, connected to the radiators of the house.
There is a water tank of around 20,000 l that is filled with rainwater or by a truck that brings 15,000 l.
Electricity is generated by a large solar system with a backup generator. Between both houses you will find a tiled pool with filter for water purification.
From many points of the property you have views of the sea which is 5.6 km away.
Reference
1485
Location
Catalunya/TGN, Ampolla 43895
Category
Country House
Condition
Good condition
Type of View
Sea View !!!
Usable area
160sq m
Type of Business
Sale
Bedrooms
7
Bathrooms
3
Number of Floors
2
Construction Year
1900
Property area
38600sq m
Total Area
315sq m
Price
289.000€
---