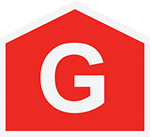 Villa in Tortosa
Reference: 1503
Villa in Tortosa
Quality villa in an unbeatable setting at the foot of the Els Ports Natural Park. Stunning panoramic views.
Property to enter to live, does not need reforms or arrangements. Fully furnished and equipped, designer furniture, leading brand appliances (Bosch washing machine, dishwasher and refrigerator, Smeg oven and induction hob, etc). It is being sold with all the furniture and appliances - everything that is in the photos and much more.
Roche Babois modular sofa – the pieces can be separated and combined in any way, with the extended "chill-out" option. Double bed 2 x 2.2 with orthopedic mattress.
Up to date with payments, free of debts and charges, 100% legal with a certificate of occupancy.
145 sqm of surface, all deeded. Relatively recent construction (year 2006) in which excellent quality was achieved in terms of materials, insulation, etc. Strong load-bearing walls both indoors and outdoors with good energy efficiency and long-lasting robustness.
Good paved road to the plot, easy access. 3 minutes by car to Reguers (pharmacy, doctor, grocery store, bakeries, restaurant, brasserie, bars), 10 minutes to Roquetes, 15 minutes to the center of Tortosa.
6,500 m² of fully fenced rustic land, with the possibility of expansion (the adjoining land can be purchased). It is planted with olive, almond and carob trees. Nature area, intimacy, natural calm. Beautiful panoramic views over the mountains of Els Ports Natural Park. Open spaces on all sides. No neighbors in sight. A very quiet and safe area, where people live all year round. Just behind the house, several trails through the Natural Park begin, which later intertwine with others. It is an ideal option for nature and mountain lovers, at the same time having all services within 2-15 minutes.
The house has:
High-quality security system (6,000 euros), all covered by sensors. Tinted German REHAU windows, double-glazed and burglar-proof – no prying or breaking glass. There is no need to live behind bars. Mosquito nets and blinds.
Fixed telephone and high speed internet (30 mbps). It also has a second installation of professional satellite internet (Nassat - the one used by ships, planes, hospitals, etc). Satellite dish (Canal plus plus main satellites – Astra, Hotbird). 5.5 kW electricity from Endesa plus a powerful generator set for possible emergencies.
Central heating by propane gas with water radiators. There is also air-condition (the conducts go through the whole house). An additional electric water heater of 200 liters. An efficient fireplace in the living room. Good orientation out of a corner.
Water tank of 28,000 liters, possibility of making a well (all studies and permits granted have already been paid - 600 euros), possibility of connecting to the community well of the neighborhood or Irrigation Community. Biological septic tank with 3 phases without maintenance, clean water comes out of the last chamber. Irrigation raft transformable into a small pool, barbecue area.
Double garage-storage – made of wood with very powerful structural metal reinforcements. Covered porch.
Pantry.
Reference
1503
Location
Catalunya/TGN, Tortosa 43500, Tortosa - Els Reguers
Category
Villa
Ribbon
Price Reduction !!!
Condition
Impeccable
Usable area
120sq m
Type of Business
Sale
Bedrooms
2
Bathrooms
2
Number of Floors
1
Construction Year
2006
Property area
6500sq m
Total Area
150sq m
Price


248.000€

218.000€
---