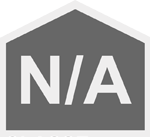 Country house in La Miliana
Reference: 3075
Country house in La Miliana
Country house in La Miliana, a town near Ulldecona.
Property for those looking for absolute tranquility. There are no neighbors nearby.
The farm garden is well maintained and well maintained.
On the one hand in the property we have a country house from those that were done before, but it has been rehabilitated and today it is as seen in the photos. It has on the ground floor kitchen, living room and on the loft the bedroom.
The bathroom is in a separate construction dedicated solely to the bathroom.
On the other hand we have a 60m2 construction that can be enabled to be a home, now it is used as a desk and as a second living room.
The property has its own well water (water is stored in a tank next to the house) and electricity by solar panels.
And finally there is a caravan that can be used as a visitor's house.
Reference
3075
Location
Catalunya/TGN, Ulldecona 43550
Category
Country House
Condition
Cosmetic work needed
Type of View
Mountain View !!!
Usable area
100sq m
Type of Business
Sale
Bedrooms
1
Bathrooms
1
Number of Floors
1
Construction Year
1983
Property area
33159sq m
Total Area
115sq m
Price
150.000€