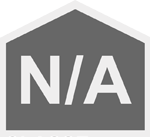 Land in Coll de l'Alba
Reference: 3052
Land in Coll de l'Alba
Finca with 4ha near Tortosa in the Coll de L'Alba mountain with very good views of the mountain. It has an old house that would have to be completely renovated. A place where you can enjoy nature and tranquility.
Reference
3052
Location
Catalunya/TGN, Tortosa 43500
Category
Cultivated Land
Condition
Complete renovation necessary
Type of View
Mountain View !!!
Type of Business
Sale
Construction Year
1800
Property area
42000sq m
Total Area
90sq m
Price


75.000€

63.000€
---
---