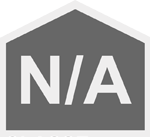 Chalet with party house
Reference: 3091
Chalet with party house
Unique property in the term of Roquetes / Tarragona.
Property with a chalet, a party house, warehouses and a raft used as a pool.
The 150 m2 chalet has 3 bedrooms, two doubles and one single, a complete bathroom with bathtub, living room with fireplace, dining room, kitchen, all this on the ground floor, on the first floor there is a play area for children or a relaxation area and a large terrace where you can enjoy the views of the mountains and the property's garden. With an outdoor barbecue and a warehouse next to it.
The 65m2 party house typical of the area, with a small kitchen, living room, fireplace and loft, where you can enjoy family meals. Right next to this we have the 46m2 pool with a solarium to enjoy the summer.
The farm has 46663m2, planted with olive trees and with some other types of trees. The part of the chalet is fenced, the rest is not.
Well water and electricity from Endesa.
Reference
3091
Location
Catalunya/TGN, Roquetes 43520
Category
Country House
Ribbon
Offers Welcome !!!
Condition
Cosmetic work needed
Type of View
Mountain View !!!
Usable area
111sq m
Type of Business
Sale
Bedrooms
3
Bathrooms
1
Number of Floors
2
Construction Year
1982
Property area
46663sq m
Total Area
150sq m
Price
265.000€
---