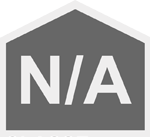 Rustic property in Pinell de Brai
Reference: 3106
Rustic property in Pinell de Brai
Farm to start a plantation of any type of fruit or vegetable, once the property has water, through the community of irrigators of the town.
Farm divided into terraces, near the town of Pinell de Brai, it is located a few km from the town center. Arriving by a mostly paved road but with a last stretch of land accessible with any type of car.
Reference
3106
Location
Catalunya/TGN, El Pinell de Brai 43594
Category
Cultivated Land
Type of View
Mountain View !!!
Type of Business
Sale
Property area
9033sq m
Price
21.000€
---