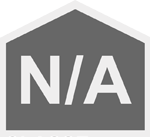 Country House in Reguers
Reference: 3114
Country House in Reguers
House to be finished near Els Reguers.
Property of 14178m2 without trees, flat land and with community well water. There is the possibility of putting electricity from Endesa (cost already budgeted).
The house has 209m2 and is ready to have 3 bedrooms, 2 bathrooms and a good living room, dining room and kitchen. All for good measure.
The owner studies offers for the property, including exchanges for properties on the coast.
Reference
3114
Location
Catalunya/TGN, Tortosa 43500, Tortosa - Els Reguers
Category
Country House
Ribbon
Offers Welcome !!!
Condition
Complete renovation necessary
Type of View
Mountain View !!!
Usable area
185sq m
Type of Business
Sale
Construction Year
1999
Property area
14178sq m
Total Area
209sq m
Price
160.000€
---