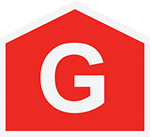 Luxury villa near L'Ampolla
Reference: 1148
Luxury villa near L'Ampolla
Luxury villa for sale, 130 sqm, 3 beds, 1 office, 2 bath, pool, carport for 2 cars, large horse stable, large corral, exterior kitchen, beautiful garden, 4 km off Ampolla.
The villa has 4 bedrooms, 2 bathrooms, 1 toilet, kitchen, dining room and living room. One of the 4 bedrooms is located in the upper tower floor and has a private bathroom. In the winter it's floor can be heated through the floor. From this room you have a nice view of the nearby sea.
The entire house is heated by individual electric heaters, that accumulate the heat during the cheap night hours for half the price. These radiators are newer design and manufactured with a view to saving power. The windows are double glazed and keep the house warm in winter and cool in summer.
The ceiling beams are in the traditional manner of wood and provide the house with certain warmth. The walls of the ground floor are kept rustic, tiled with natural stone.
Many details are carved from wood by hand, giving the house, the very personal touch.
The property has public electricity and water from two own wells, one of which is shared with several neighbors.
The property is very well maintained and the building, a large swimming pool with slide, vegetable patch, a chicken coop and an aviary with exotic birds, spread over the entire surface.
The entrance gate opens electrically via a remote signal. Access is from paved roads.
Reference
1148
Location
Catalunya/TGN, Ampolla 43895
Category
Villa
Condition
Impeccable
Type of View
Mountain View !!!
Usable area
4580sq m
Type of Business
Sale
Bedrooms
4
Bathrooms
3
Number of Floors
2
Construction Year
1980
Total Area
152sq m
Price


799.000€

559.000€
---