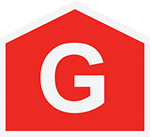 Large Stone Build near Gandesa
Reference: 1468
Large Stone Build near Gandesa
Old farmhouse, renovated for living, with living space divided into 3 houses. Two of them are next to each other, under the same roof of the terrace and the other, a small tower is at a distance of 20 m.
House 1: large living room with open kitchen and bathroom on the ground floor. On the 1st floor there are two bedrooms with a small office, open to the stairs.
House 2: living room, 2 bedrooms and a bathroom located between tboth of them.
House 3: 1 spacious bedroom to spend a casual rainy day calmly.
Apart from everything, at a distance of 30 m from the two houses, was built agarage that lacks a bit of height, but can house a normal car or serve as a warehouse.
The land is planted with a variety of crops: mainly timber pine forests, dry vines, almond trees and animal feed.
Electricity comes from a solar system. The future owner must already think about the replacement of some batteries that will gradually cease to serve.
The water comes from an old Noria well at the foot of the hill where the house is. In summer it may not have as much water due to the hot summers in Spain. It is also possible that cleaning the well will solve this problem.
In sight there is a wind generator that is hardly bothersome due to its distance. Only very rarely could we hear a sound from the rotation.
Reference
1468
Location
Catalunya/TGN, Gandesa 43006
Category
Country House
Condition
Cosmetic work needed
Type of View
Mountain View !!!
Usable area
170sq m
Type of Business
Sale
Bedrooms
4
Bathrooms
2
Number of Floors
2
Construction Year
1900
Property area
190000sq m
Total Area
226sq m
Price
230.000€
---